Bath & North East Somerset Council has won a national award for a week of sustainable transport activities including a weekend of Milsom Street being closed to traffic.
The Act Travelwise Awards celebrate the initiatives local authorities, businesses and individuals carried out last September as part of TravelWise Week 2019, the UK branch of European Mobility Week.
The council won the 'Smaller Towns and Cities' category against shortlisted candidates including St Andrews and Worcester local authorities to claim the 'Best Campaign' Award at a ceremony on 30 January.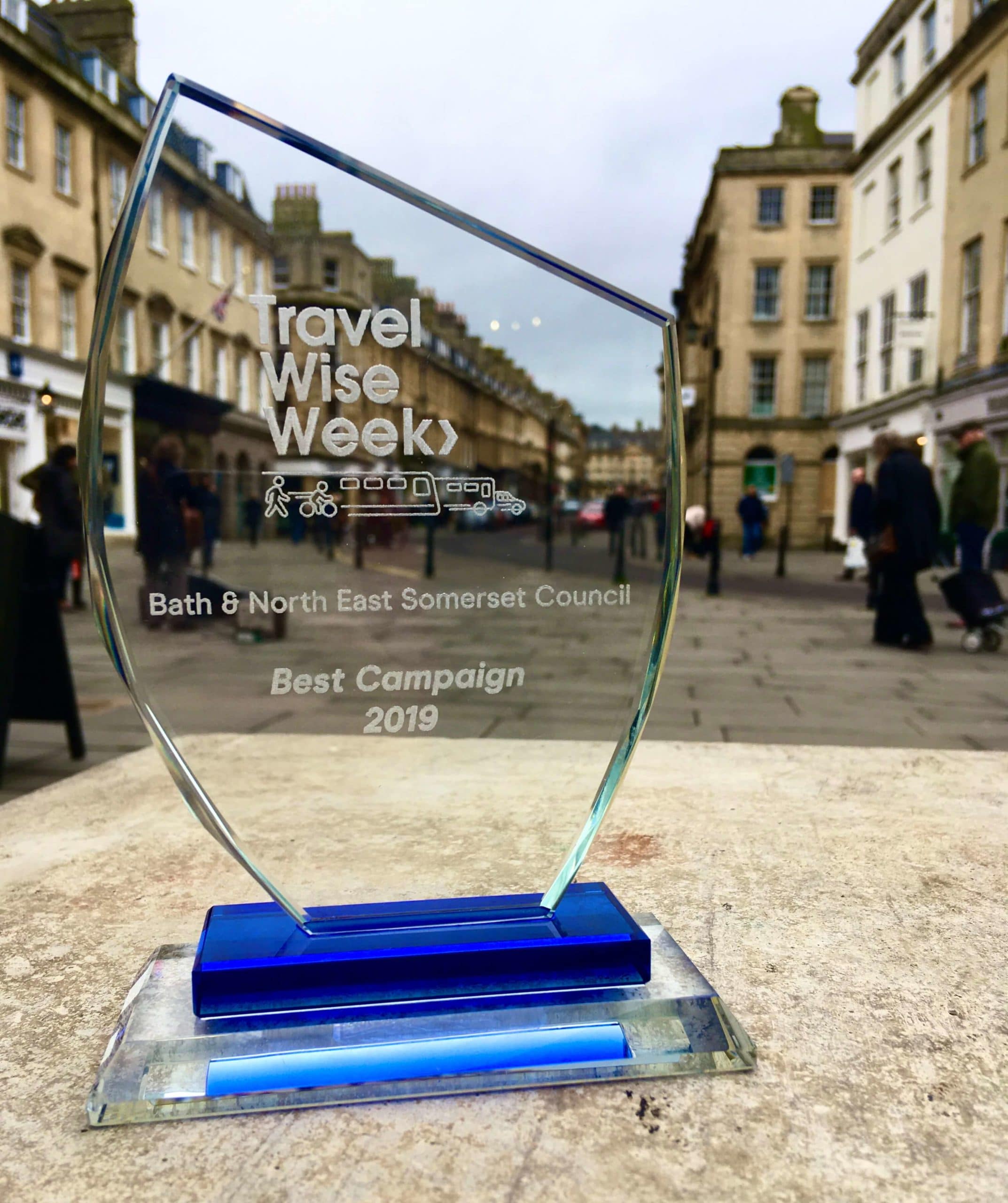 Judges congratulated the council on the delivery of the car-free weekend Love Milsom Street, a week of activities including the Bathscape Walking Festival and a commitment to future interventions that support modal shift and sustainable transport.
Love Milsom Street was delivered as part of the Love Our High Streets project, funded by the West of England Combined Authority that aims to reimagine and revitalise high streets across the region. Bathscape Walking Festival is a project delivered by Bathscape Landscape Partnership, a National Lottery Heritage Fund-supported project aimed at reconnecting people with the natural landscape surrounding Bath.
"We are excited to receive this award as it recognises the great successes we have had with our sustainable transport and traffic-free projects, including Love Milsom Street which increased footfall and received a wealth of positive comments in support of future closures.

Although this national recognition is pleasing, our drive to encourage active travel and reduce car use for the benefit of our climate and people's health is still ongoing with our consideration of low traffic neighbourhoods and reviewing our parking strategy."
"This is a terrific accolade for our Love our High Streets project which is helping to revitalise local communities by giving high streets a real boost. It also helps demonstrate how addressing the climate emergency is being weaved into our everyday thinking as a region.

It shows that vehicle-free zones can have a positive benefit for the community and be a positive step towards our creating inclusive, clean growth that benefits all our residents.

By helping cut carbon emissions, improve air quality and help people enjoy their local area in new ways, this is another example of how the West of England Combined Authority is making a difference in our communities."